Apps that are simple, yet powerful
Apps are designed for specific tasks making them easy to use yet flexible to meet your needs.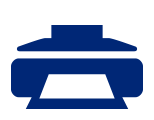 Designed for your Brady Printer
Apps are optimized to get the most out of your Brady Printer.* Easy setup - no printer driver required.  Get right to printing!

Built-in Standards
Apps come with built-in regulatory information, standard pictograms, headers and other tools.
*Brady Workstation works with BBP®30, BBP®31, BBP®33, BBP®35/37, BBP®85 and GlobalMark®2 Color & Cut printers.